Book a Gallery Walk for S20 until 1/8/20
Stuff to know before you book
When to book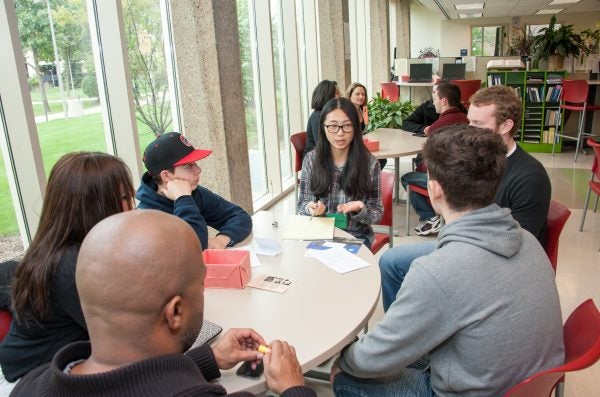 Booking deadline for S20: The preterm deadline to sign up for Spring Gallery Walks is the Wednesday before classes start, 1/8/20 midnight. After 1/8/20, the schedule for Gallery Walks will close, so we can build our staff schedule. With early planning, we hope to design staff hours that accommodate the rapidly increasing demand, including for 8 am and 5 pm classes. Booking is done directly by instructors on a first-come, first-serve basis through the "Instructors Only: Gallery Walk Spring 2020 schedule" at https://uic.mywconline.com/
Gallery Walk dates offered: Gallery Walks are offered between Wednesday February 12 (week 5) through Friday April 10 (week 12). This 1 visit/class limit allows us to accommodate as many different classes as possible (we now have over 100 requests per semester) and still maintain the staff needed to meet the demand for 1:1 sessions.
Before you book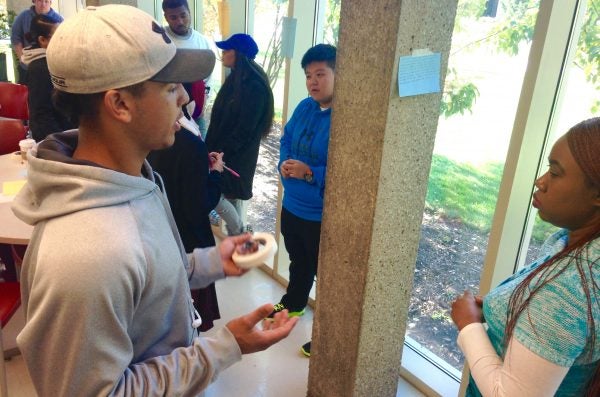 Review the latest Gallery Walk agenda and FAQs on our Writing Center Workshop page under Instructor FAQs. This is also available in printable form here. We really appreciate your time in reviewing! In our staff meetings this fall, our wise staff of 50 tutors shared lots of good tips for Spring 2020 Gallery Walk instructors to help ensure the workshops are productive and inclusive. Here is a 6 point highlights reel:
Schedule the visit at the brainstorming stage–when most writers have finished enough readings to generate ideas, but before they have full drafts. This ensures writers have ideas and are motivated to seek input about them. It's hard for tutors to give attention to multiple full drafts in this short timeframe; and it's hard for them to draw out writers about ideas if they haven't yet chosen topics or engaged with readings.
Review the assignment with the class and tutors together on our Assignment Breakdown Whiteboard: Tutors say that it really helps them to have a visual reference of the assignment's key ingredients during the workshop–and that even if we instructors think we've explained the assignment to death already in class, there are invariably writers who are still confused and benefit from the review.
Circulate and help writers stay on task as needed: Tutors have noted that very occasionally there are writers who don't respond to tutor cues–don't stand and post their brainstorms when asked, have phones out during small group work etc. It's helpful if instructors keep a watchful eye out throughout the workshop, circulate, and are prepared to nudge as needed so that tutors can maintain their peer role.
Break up interested listener "clumps" during the walk and keep an eye out for unattended presenters: Tutors have said that sometimes writers, when acting in the "interested listener" role, tend to move in clumps–so that a clique of several writers will drift herd-like from presenter to presenter. When this happens, it's helpful if the teacher can help disperse the clump and direct its members to unattended or under-attended presenters; that way no presenter feels overwhelmed by a big audience, and no presenters are neglected.
Accommodate writers with disabilities who may need to share their work differently: Tutors noted that to be inclusive of all writers, we should be mindful of language like "everyone stand up" and offer options to neurodiverse writers to present differently; for example, some writers with sociocommunicative issues may feel extremely anxious presenting solo to an unpredictable, changing group of listeners, but prefer instead presenting as a team with a peer they're friendly with, or presenting to a single tutor rather than a group of classmates.
Debrief with tutors after the workshop, time permitting: Some tutors will need to leave promptly after 50 minutes to get to their next class or 1:1 session. But if there is a tutor or two who can stay a bit longer, time permitting, they may approach you after the workshop to share observations on how the session went–for instructors bringing other sections later that same day, this could helpful in troubleshooting based on common student questions or confusions.
How to book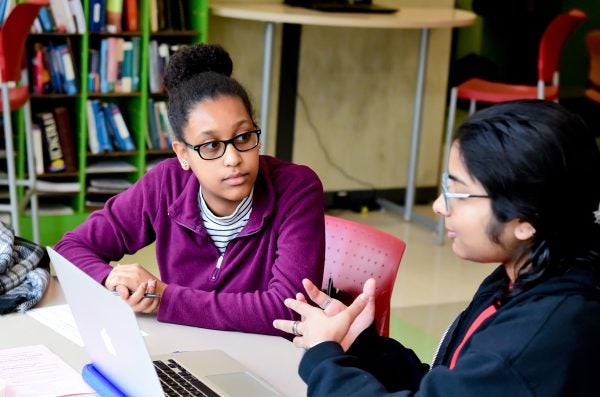 If it is your first time, click Register for an account and create a login with your uic.edu email.
Click Make an Appointment on our home page or go to https://uic.mywconline.com/.
Login with your password and from the "Choose A Schedule" drop-down menu under the login, select "INSTRUCTORS ONLY: GalleryWalk S20."
Go to any date between Wednesday February 12 (week 5) through Friday April 10 (week 12), and click the white slot for the hour you want to reserve (use the tiny calendar icon at top to navigate quickly to the date you want). If the time is grayed out, that means we cannot offer a Gallery Walk at that time.
If you're booking a Gallery Walk for MW 4:30-5:45 class, please set 4:30 as your start time and 5:30 as your end time, but know that you're welcome to stay with your students for the remaining time after the tutors leave.
Fill out the appointment form with the info about the class, course description (the paragraph-long description of your course theme on your syllabus), assignment information (what new project the class will be brainstorming about, after having chosen topics and done reading, but before having developed drafts) and expected class size (so we can reserve the right number of tutors). Then hit "Save appointment."
Look for a confirmation email right away. The dates you booked will now appear as red slots on the schedule.
Expect a reminder email 2 days prior to any visit.
Please note that if you need to cancel or modify a Gallery Walk booking after 1/8, please contact the workshop coordinator, Kim O'Neil, at kimoneil@uic.edu at least 24 hours in advance.
And please note that for classes larger than 24 students, our ability to offer Gallery Walks depends on our ability to recruit extra staff; we will be in touch in advance of your visit either way to let you know whether we've had luck and can accommodate your request.