online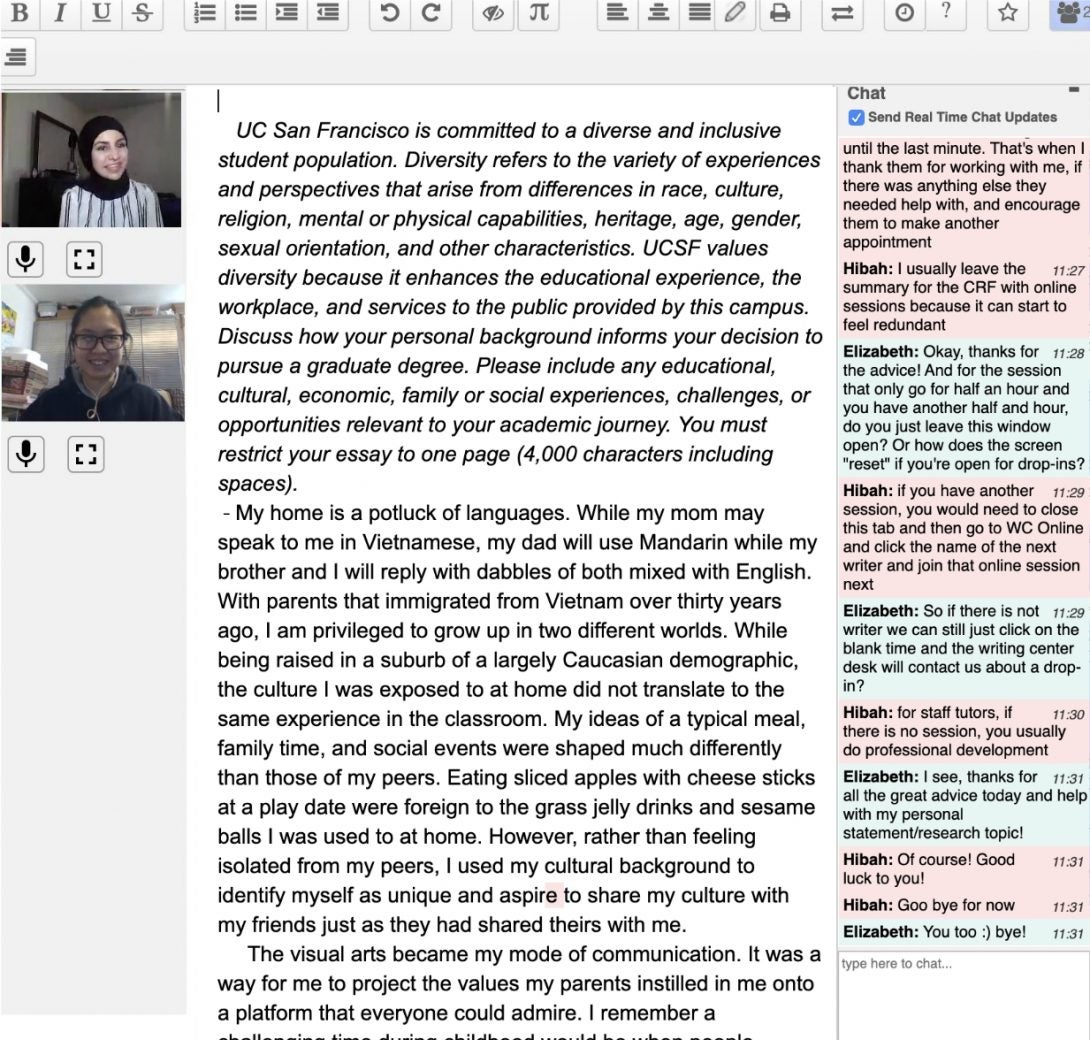 Online Tutoring will be available during Finals Week!
Finals Week Online Tutoring Hours:
Sunday, Dec 6: 4pm-9pm
Monday, Dec 7: 12pm-6pm
Tuesday, Dec 8: 10am-9pm
Wednesday, Dec 9: 10am-9pm
Thursday, Dec 10: 1pm-5pm
Friday, Dec 11: 1pm-5pm
The schedule for finals week will be available starting Wednesday, Dec 2. To make an appointment, go to uic.mywconline.com, login, and click on an available white square.
You can make an online appointment in two ways:
Synchronously: We can meet online for a live chat, phone, or video conversation. We can brainstorm, develop ideas, or discuss questions about the assignment. If you choose synchronous, log back in before the start of your appointment, open the appointment, and "Join Online Session." We'll be ready to help!
Asynchronously: You can attach up to 3 double-spaced pages of your draft (about 800 words) and the tutor will send a response within 48 hours (usually sooner.) Tutors will describe 2-3 things that are most successful and offer suggestions for 2-3 areas that could be improved. This option is good when you need a little feedback that can help you continue working on a draft. For additional feedback, we encourage you to meet with a tutor for a live synchronous conversation.
To start your live synchronous appointment:
Log in to https://uic.mywconline.com/
Click your session (it will appear red)
Click JOIN THE SESSION
There you will see a Zoom-like space (shown right).
Your tutor will be waiting in the chat space with a greeting.
Your chat and annotations will be saved for the rest of the semester–just follow the steps above to see a past session.
If you need help, write an email to wconlinehelp@gmail.com or call 312-300-6796 (our new off site phone number) during tutoring hours, and our desk staff will respond.
See our FAQs about Online Tutoring if you have other questions!
Also, check out our new Writing Center Video, for a show-and-tell of what we do and how online tutoring works.
Welcome to the Writing Center Video: what we do and how it all works online!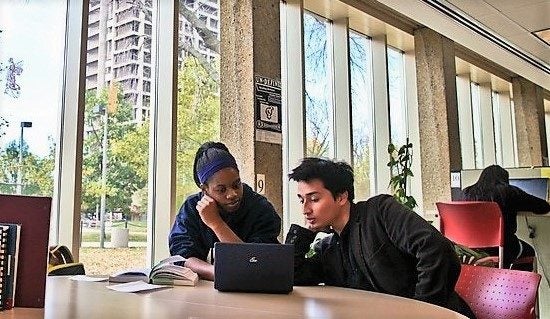 Get Online Individual Support for all Your Writing
ANY WRITING: We'll work with you on research, personal statements, lab reports, memos, class assignments, applications, or whatever you have.
ANY STAGE: We can help you develop a draft or, if you do not have writing yet, we can help you get started.
MAKE AN APPOINTMENT: Reserve a tutor ahead to work with you synchronously online for 50 minutes. Tutors can work with by chat, audio, telephone, or video. Or you can make an asynchronous appointment for a tutor to respond to you by email. You can make up to 3 appointments per week.
QUESTIONS?  NEED HELP BOOKING OR JOINING AN ONLINE APPOINTMENT? Call: 312-300-6796  or Email: wconlinehelp@gmail.com
Hours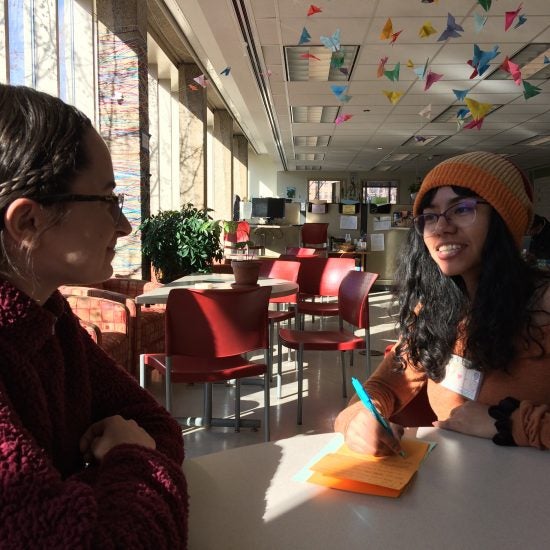 Testimonial feedback from a Writing Center user:
"This was an amazing experience as someone who came here for the first time. My tutor was very down-to-earth and gave me much better feedback than my professor and classmates. I feel more confident on finishing up my paper after our session here than weeks of class. 10/10 will come back if I have another paper."
Read more testimonials from students who've used the Writing Center